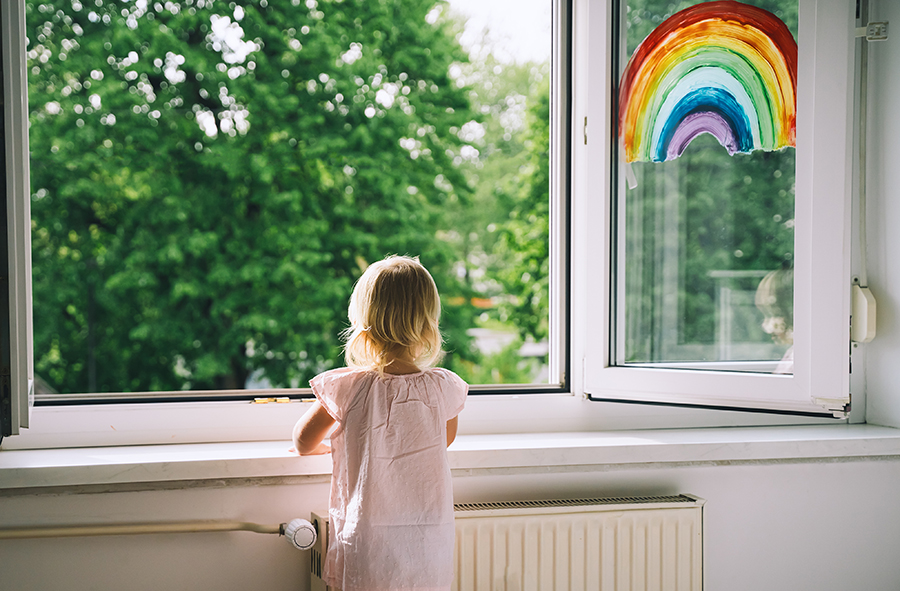 There's so much buzz about the real estate market right now. It's true that in some ways, we've never seen a market quite like this. Greater Indianapolis property values have continued to rise, on average, and competition for homes is still high. If you've heard the term seller's market and aren't sure what it means, you're not alone.
A seller's market is when buyer demand for properties is greater than the number of properties currently listed for sale. While it has been a seller's market for years, regardless of whether it's a seller's market or not, there are a few signs that it may be time to sell your home. Some factors matter more than others, including the type of market it is, and buyer demand may wane in the future as rates continue to increase and other factors come into play. So, whether in a seller's market or not, how do you know when the right time is to sell your home? Read on for our top signs it's a good time to sell your home or contact the greater Indianapolis real estate specialists at CENTURY 21 Scheetz to discuss your unique situation and get personalized advice today.
6 Signs It's a Good Time to Sell Your Home
1. Your Home No Longer Suits Your Needs
Arguably one of the most important signs it's time to sell your home is that your home no longer suits your needs. Lifestyle changes are one of the biggest reasons people move. These could include marriage, divorce, having children, becoming empty nesters, changing jobs, relocating somewhere else, losing a loved one, health reasons, and many other events. Regardless of what has happened, or what you want to happen, where and in what you live significantly shapes your life. Needing something else from your life, and by extension, your surroundings, is often a major reason people move.
2. You Have Positive Equity
If you've owned your home for a while, you may have paid off a large portion of, or maybe even all of, your mortgage. Equity is the difference between the amount of your mortgage and what your home is currently worth. If your home is worth more than your mortgage, or what remains to be paid off, you have positive equity. While it's important to have a plan for where you go, and buying a different property has its own implications, selling your home when its value has grown, and you have significant positive equity can be highly compelling as that's when you make money "back" that you can reinvest elsewhere. Before deciding to make any change to your living situation, we recommend having a strong understanding of your financial position, developing a plan for "what's next after what's next", and consulting with a trusted advisor about your plan.
3. You're Stretched Financially
While many see selling their home as an opportunity to cash in on the equity they've built, the reality is that sometimes homeowners need to sell for other financial reasons, mainly because they cannot afford the home they're in. Property taxes, mortgage payments, maintenance costs, and unexpected expenses can all become unmanageable and if that happens, selling your home may be better than continuing to struggle and even risking a foreclosure. If you're not sure you can stay in your home, a good REALTOR® may be able to help you understand your options, including what passive income opportunities may exist for your property, if any, to help you, and there's also no substitute for seeking the advice of a trusted financial professional in understanding what to do if you find yourself in this situation.
4. You're in a Strong Market
As mentioned above, a seller's market is when there are more buyers out there looking for properties than there are properties for them to buy. There are several signs it's a seller's market, such as:
Properties staying "on the market" less - when the number of days between when a property is publicly listed on the multiple listing service or MLS (note: not all properties are) and when the property is put under contract to be purchased, sold, and taken off of the MLS are declining, it's a good sign it's a seller's market.
Home buyers are making offers fast - similar to the above, when homes stay on the market for fewer days, it also usually means buyers are making offers on properties as soon as they see them, or even sooner. Talk to your Indiana REALTOR® about what they're advising their buyer clients currently to understand whether this is the case.
Offers are coming in above asking price - when it's a seller's market, properties often sell for more than they are originally listed, also called the asking price. You can research recently sold homes or talk to your central Indiana REALTOR® about how list prices have compared to sale prices for homes like yours.
Sellers are getting multiple offers - in a seller's market, it's also common for properties to receive multiple offers.
Buyers are offering all cash offers - all cash offers are a way to stand out when there's a lot of competition for homes, because they are typically seen as less risky by sellers. An all-cash offer, like an offer without contingencies (think of this as the "no strings attached" offer, where they buyer doesn't require anything of the seller, like fixing certain things or an appraisal to come in above a certain value), is appealing to sellers who don't want to risk the offer falling through. All-cash offers are also something buyers typically wouldn't offer unless they felt they had to. Seller beware, some offers can be too good to be true and cash offers are not guaranteed either. This is another time when seeking the counsel of an experienced central or southern Indiana REALTOR® can be incredibly valuable.
5. A Remodel Won't Significantly Increase Your Home's Value
If any of the signs it's a good time to sell your home already mentioned apply to you, it may also help to consider whether a remodel will increase your home's value. If it won't, it doesn't necessarily mean you have to sell, and it does mean that your possible equity may be more limited. Consider this, many homeowners put a lot of money into fixing up their homes before selling them, not all of which is necessary. There are some home repairs and upgrades that are likely to increase your home's value, such as remodeling kitchens and bathrooms, re-doing siding, replacing windows, and adding a deck. Others, like installing a pool, often won't increase your home's value and may actually reduce its value.
The point is, if you've already invested in fixing up your house, it may be a peak time to sell it, as upgrades may become outdated and need more maintenance in the future. That said, if you just fixed up your home, you may want to simply enjoy it! Many sellers have regretted waiting until they decided to move to fix aspects of their properties that needed it. There's no right answer as everyone's situation is unique, so we encourage you to discuss your specific questions and needs with your local REALTOR® before determining when the best time to sell your home is for you.
6. You Don't Want to Maintain Your Home Anymore
The average homeowner spends thousands of dollars each year maintaining their home. General maintenance, like snow plowing, trash and recycling removal, septic service, landscaping, and more can become a big financial burden and a source of extra stress. And that's not counting any home repairs needed, which can also add up quickly and be unwelcome surprises. For some homeowners, selling their home and moving to a lower maintenance property like a condo or newly constructed home can be a welcome change. Some homeowners have also decided to sell their home and start renting, especially when life events like downsizing or job changes also occur. Selling your home and finding a short term or even yearly rental can be a good choice for those looking for a change and unsure of the next step for them.
Looking to stand out in this seller's market? We've compiled our top tips to help you get the Indiana home of your dreams. Considering buying and selling your Indiana home at the same time? Explore some of your options here. Or simply curious whether it's the right time for you to sell your home? Find a CENTURY 21 Scheetz office near you or contact our team of greater Indianapolis real estate specialists today to get personalized advice for your unique situation.