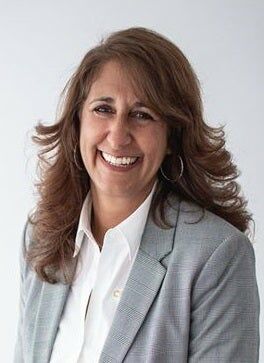 The Key to Success is Communication
Don't let buying or selling a home be a stressful experience! My negotiating and organizational skills, sharpened over my 29-year business and event planning career, allow me to guide my clients effortlessly through the buying or selling process, ensuring they get the best value. But, I'm not all business! I wrap my arms around my clients and treat them like family. If you are looking to buy or sell a home, let me be that trusted sounding board and [...]
The Key to Success is Communication
Don't let buying or selling a home be a stressful experience! My negotiating and organizational skills, sharpened over my 29-year business and event planning career, allow me to guide my clients effortlessly through the buying or selling process, ensuring they get the best value. But, I'm not all business! I wrap my arms around my clients and treat them like family. If you are looking to buy or sell a home, let me be that trusted sounding board and advisor in your next real estate transaction.
The Resources of Century 21 Scheetz
Searching for your next home? Try our state-of-the-art map search – with it you can quickly search the entire market. Simply type the address, city, MLS ID, or just hit the search button to get started. The large format map allows you to click and drag, zoom in and view detailed information and photos for all properties currently listed on the MLS.
Selling your home? No other website in the market will showcase your listing with up to 50 high resolution photos! In addition to advertising your property on my own website, I syndicate your listing to other real estate websites across the web.
Whether you are selling your home, searching for your next home, or have any questions about the process – I look forward to helping you!
Testimonials
Nothing is more rewarding than hearing from your clients who become friends during the process of buying/selling a home!
________________________________________________________________________________
Luci became our broker by chance, but we couldn't have asked for anyone better. She was always there for us when we had questions or wanted to see a house whether it was morning or night. We never felt pushed toward a certain house or rushed to just make a sale. In fact, Luci would push back and give fresh perspective on each location while always listening to what we had to say and what our dreams were. Not only do we consider Luci to be one of the best agents to work with, but now a life long friend.
Chris and Audrey W., Indianapolis
Office Location
643 Massachusetts Avenue
Indianapolis, IN 46204
Specifications
Languages:
Specialties:
Service Area:
Contact
Hi there! How can we help you?
Contact us using the form below or give us a call.
Hi there! How can we help you?
Contact us using the form below or give us a call.