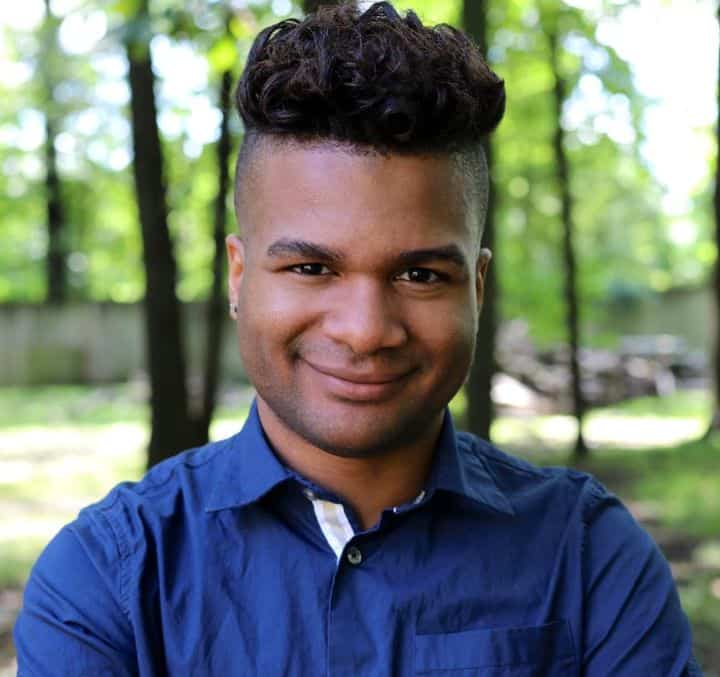 MEET MEECH
Metrie Shaw is a Realtor® at Century 21 Scheetz in Indianapolis, Indiana. Century 21 Scheetz has more than 300 agents, 50 employees, and 8 offices in Indiana and has been awarded in the top 10 respected leaders in Century 21 worldwide. Before becoming an agent, Metrie attended Eastern Michigan University through the Early College Alliance at the age of 16. After completing the program, he continued his journey to Indianapolis to pursue Business Administration at the University [...]
MEET MEECH
Metrie Shaw is a Realtor® at Century 21 Scheetz in Indianapolis, Indiana. Century 21 Scheetz has more than 300 agents, 50 employees, and 8 offices in Indiana and has been awarded in the top 10 respected leaders in Century 21 worldwide. Before becoming an agent, Metrie attended Eastern Michigan University through the Early College Alliance at the age of 16. After completing the program, he continued his journey to Indianapolis to pursue Business Administration at the University of Indianapolis.
While preparing for the battle of 2020, Metrie catapulted his career by utilizing the Century 21 Scheetz extensive training and coaching network. By doing so, he developed a unique set of soft skills and the discipline needed to overcome various challenges. Now that he is apart of the Scheetz family, you can be assured he will not only provide top-notch professionalism but also unprecedented experience.
With an energetic spirit and quirky attitude, building a solid relationship by helping others comes naturally. When meeting with Metrie, expect to meet a leader. Expect someone who will work tirelessly for you while being infused with excitement. Expect to be humored and to be entertained even while going through stressful situations.
Being the youngest of four has made him very resilient. Growing up in Southeast Michigan with three other siblings with a single mother was tough. Having a mother working relentlessly every day and night has developed an invaluable skill that followed him later in life, independence. Simultaneously, he was blessed to have been able to see life from a different perspective and persevere through these struggles growing up.
When he is not in the office you can find him writing songs on the piano or creating YouTube videos with friends and family. With love in the right hand and a contract in his left hand, you can expect him to always be prepared for you and your family.
Even now as life goes on, these experiences are what make him a well-rounded entrepreneur. If there's one thing we all need most right now is a friend. Love is one thing we need right now with everything going on in the world and that's what you can expect BEYOND the closing table.
Office Location
4929 E 96th Street
North Indianapolis, IN 46240
Contact Info
Specifications
Languages:
Specialties:
Service Area:
Contact
Hi there! How can we help you?
Contact us using the form below or give us a call.
Hi there! How can we help you?
Contact us using the form below or give us a call.