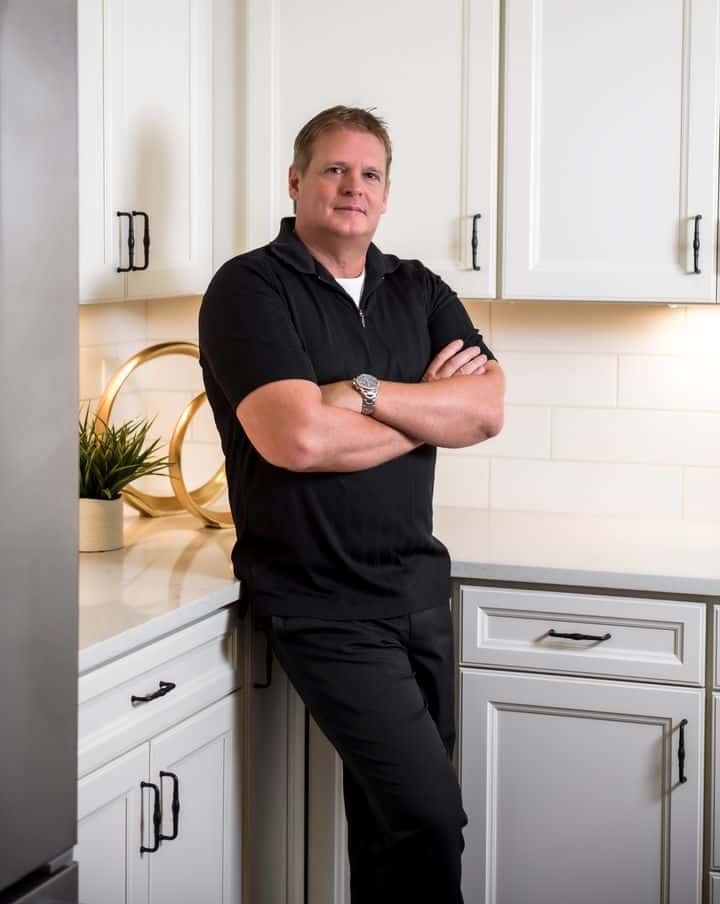 About Jeff
Jeff is a former electronics, software, and systems engineer who was employed for many years in the military aerospace industry. He worked for major defense contractors including Hughes Aircraft, General Dynamics, Raytheon, and the Naval Air Warfare Center. He also co-owned a military subcontractor, Competitive Edge Technology, Inc (CETI), for 10 years. While attending college Jeff worked in the construction industry and took several construction courses as electives, knowing [...]
About Jeff
Jeff is a former electronics, software, and systems engineer who was employed for many years in the military aerospace industry. He worked for major defense contractors including Hughes Aircraft, General Dynamics, Raytheon, and the Naval Air Warfare Center. He also co-owned a military subcontractor, Competitive Edge Technology, Inc (CETI), for 10 years. While attending college Jeff worked in the construction industry and took several construction courses as electives, knowing that one day that would come in handy. While working as an engineer, Jeff began renovating his own properties and acquired both the experience and tools that eventually led to successful flipping.
Jeff and Debra went into general Real Estate at about the same time. Jeff started in 2005, and Debra starting about a year earlier. Jeff and a former business partner teamed up and began flipping houses following the financial crisis while learning from Debra the sales side of general real estate. Jeff will tell you that they didn't start out with the easy flips; they took on the worst of the worst, homes with flooded basements and that needed a complete overhaul; homes that the casual retail flippers could not handle. According to Jeff, these were the only flips that you could buy at the time that didn't have a lot of competition. Doing most of the work themselves, Jeff and his business partner learned everything about renovation and return on investment. Their flips always bring a premium price, and Jeff will tell you that those skills come in very handy working with both Buyers and Sellers in understanding and overcoming Buyer Objections. One thing the Jeff enjoys about flipping houses on the side is that it gives him a chance to test his theories on overcoming objectives, and maximizing profit. Plus there is satisfaction in transforming a badly treated house and turning it into somebody's dream home
Jeff works with both Buyers and Sellers and usually handles all of the inspection related items and negotiations for the team. He also is called in when there are updates that need to be evaluated. At a listing appointment, or when working with a Buyer, he will walk around a home and point out potential issues and help keep the cost of repair surprises to a minimum.
Office Location
270 E Carmel Drive
Carmel, IN 46032
Contact Info
Specifications
Languages:
Specialties:
Service Area:
Contact
Hi there! How can we help you?
Contact us using the form below or give us a call.
Hi there! How can we help you?
Contact us using the form below or give us a call.